Arely Castillo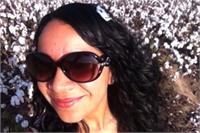 Yoga has been such an amazing blessing in my life. I love the practice, the lifestyle and most importantly, I love teaching. Teaching yoga is my honor and privilege. I enjoy practicing different styles of yoga including Power, Restorative, Yin, Nidra, Bikram and Kundalini. When I am not working or on the mat, I have fun playing with my dog Hippie, cooking, making art, watching movies, visiting with friends and family, and dancing. I am originally from Gualadajara, Mexico but Northeast Louisiana is now my home . My 200 HR Yoga Teacher Certification is from Pactice.Teach.Live from Purple Lotus Yoga. Namaste.
Arely Castillo instructs the following:
A class to restore the body and mind. Props are used to support the body in various poses. Emphasis on relaxation and breath. 75 degrees.




An athletic style yoga practice. Emphasis on strength, flexibility, stability, and breath. 90 degrees.




A soothing class that is a blend of restorative and yin yoga. 75 degrees.




Yoga Fusion is a class that combines vinyasa flow with various aspects of Kundalini Yoga, Restorative Yoga, and Pilates. Temp 85 degrees.




This class is accessible to a wide range of individuals. Class begins seated in a chair, with breath and movement. The class then moves into the standing poses, using the chair as needed for added stability. Floor work is done at the end of the class. For those that floor work is not suitable, substitutions are available seated in a chair. Yoga for Life is a great class to learn about the poses because the pace of the class is much slower. If there is special precaution that is needed, this class is a great choice. The temp of this class is about 75 degrees.