Arely Castillo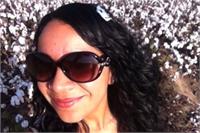 Yoga has been such an amazing blessing in my life. I love the practice, the lifestyle and most importantly, I love teaching. Teaching yoga is my honor and privilege. I enjoy practicing different styles of yoga including Power, Restorative, Yin, Nidra, Bikram and Kundalini. When I am not working or on the mat, I have fun playing with my dog Hippie, cooking, making art, watching movies, visiting with friends and family, and dancing. I am originally from Gualadajara, Mexico but Northeast Louisiana is now my home . My 200 HR Yoga Teacher Certification is from Pactice.Teach.Live from Purple Lotus Yoga. Namaste.
Arely Castillo instructs the following:
Enhance your yoga practice through postures, different breathing techniques, meditation, and mantras. Kundalini yoga is the yoga of awareness that may help you get in touch with your inner teacher and your higher self. Join us for an all-levels practice to move energy throughout your body and elevate your well-being vibrations!




An athletic style yoga practice. Emphasis on strength, flexibility, stability, and breath. 90 degrees.




An athletic style practice, that moves slowly, with an emphasis on stability and modifications. 75 degrees




A soothing class that is a blend of restorative and yin yoga. 75 degrees.